We offer state-of-the-art ID smart card and personalization systems designed to provide secure and efficient identification solutions for various industries. Our systems are equipped with advanced technology to ensure high-quality printing and encoding of smart cards with unique features such as biometric data, access control, and digital signatures. Our ID Smart Card systems are ideal for organizations that require a secure and reliable identification process for their employees, customers, or visitors. We offer a range of smart card options, including contact, contactless, and dual-interface cards, that can be customized to meet your specific needs. Our Personalization systems enable the creation of highly personalized ID cards that can be used for various applications such as access control, time and attendance, and cashless payment. Our systems are designed to handle high-volume printing and encoding with minimal downtime, ensuring a smooth and efficient process. At our company, we prioritize quality, security, and customer satisfaction. Our team of experts is always ready to assist you in selecting the best ID Smart Card and personalization system that suits your unique requirements.
ID Badge & Card Printing System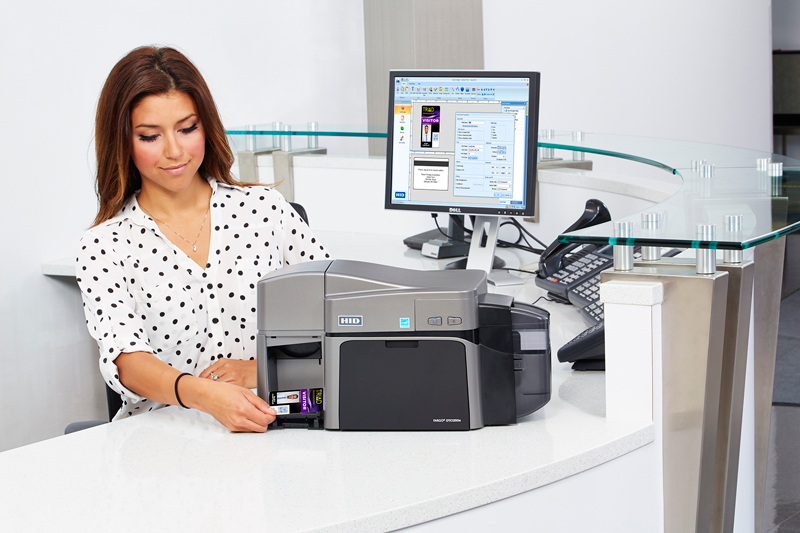 HID Fargo ID Badge and Card printers are a reliable and efficient solution for printing ID badges and cards for various applications such as employee ID badges, membership cards, and more. These printers come with a variety of features and options to meet the needs of different organizations. We offer a range of HID Fargo ID Badge and Card printers that are designed to provide high-quality and durable printing. These printers come with advanced security features to prevent counterfeiting and unauthorized use. Additionally, they offer fast printing speeds, flexible connectivity options, and easy-to-use software for designing and printing cards.
ID-Trac™ ID Card Issuance & Personalization Software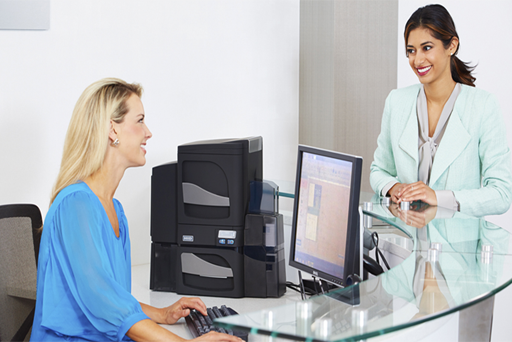 ID-Trac™ card Personalization software is a tool that allows organizations to design and create their own ID cards in-house. It provides users with a simple and intuitive interface to design and print professional-quality ID cards. The software typically includes features such as image editing, barcode support, and database integration to create unique and secure identification cards. With ID-Trac™ software, organizations can easily create custom ID cards that include employee photos, job titles, and other relevant information.