Are you tired of manually tracking and managing your company's fixed assets? Our Fixed Assets Management Software is here to help. With our software, you can easily track and manage all of your fixed assets in one centralized location, saving you time and increasing efficiency. Our software offers a range of features, including:
Automated asset tracking: Our software automatically tracks your assets and updates their information as changes occur.
Depreciation tracking: Keep track of asset values over time and generate accurate financial reports.
Maintenance scheduling: Schedule and track maintenance tasks to ensure your assets are always in top condition.
Customizable reporting: Generate customizable reports to track key metrics and make informed decisions.
The hardware component of the system typically includes barcode or RFID scanning devices that are used to track the location and movement of each asset
Maintenance & Contracts Management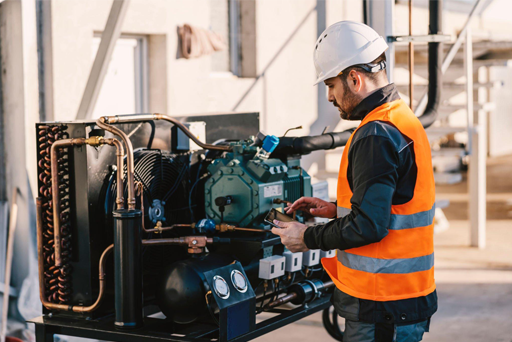 Our software helps organizations streamline their maintenance operations and maximize the value of their assets. With our solution, you can manage your maintenance process, from scheduling tasks to tracking inventory, all in one place. Our software also helps you manage your contracts, ensuring compliance and reducing the risk of penalties. Maintenance & Contracts Management Software helps organizations manage their maintenance operations, including planned and corrective maintenance, equipment management, and contract management. The software can automate the entire maintenance process, from scheduling maintenance tasks to tracking inventory, to managing work orders and contracts.