We offer state-of-the-art ID smart card and personalization systems designed to provide secure and efficient identification solutions for various industries. Our systems are equipped with advanced technology to ensure high-quality printing and encoding of smart cards with unique features such as biometric data, access control, and digital signatures. Access and Entrance management systems are essential for maintaining the security and safety of buildings, facilities, and restricted areas. These systems provide a means to control who can enter and exit specific locations and ensure that only authorized personnel can access sensitive information or equipment. Our company offers a range of access control and entrance management solutions that can be customized to meet the specific needs of your organization. Our systems utilize the latest technology, including biometric identification, smart cards, and wireless communication, to provide secure and convenient access control. With our access control systems, you can monitor and track who enters and exits your facility, limit access to specific areas, and quickly and easily grant or revoke access privileges. Our entrance management systems allow you to manage visitors, contractors, and temporary staff, ensuring that they are properly identified and authorized before gaining entry.
Access-Trac™ Access Control System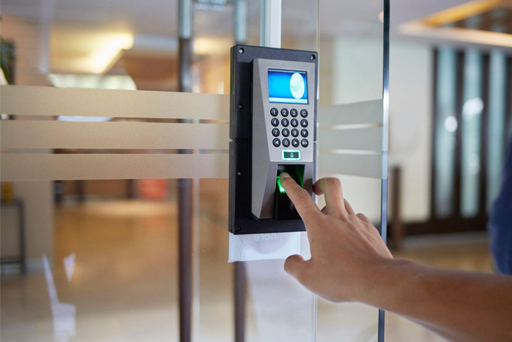 Access control systems are used to manage and control entry and exit points to a building, room or other restricted areas. These systems help in ensuring that only authorized personnel have access to such areas, while keeping unauthorized personnel out. Our Access Control System is a comprehensive security solution that is designed to provide access control and security for any type of building or facility. The system is based on Access-Trac™ software, which stores all user information, access rights and activity logs. Access-Trac™ is a software-based solution that allows organizations to control and monitor who has access to various resources within their premises or network. These resources could include physical locations, information, applications, and systems.
Human-Trac™ Time Management & Attendance System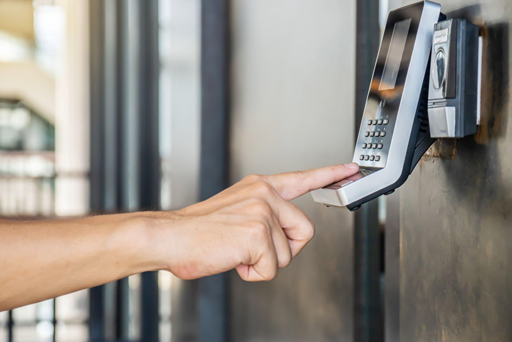 Time Management & Attendance systems are critical for any organization as they help monitor employee attendance and time spent on tasks. Introducing a reliable and efficient time attendance system can save time, increase productivity and accuracy, and improve the overall management of employees. Human-Trac™ our Time Management & Attendance software utilize the latest technology to provide real-time tracking of employees, making it easy to monitor attendance, punctuality, and work schedules. Human-Trac™ software offer multiple time recording options such as biometric (fingerprint, facial recognition), proximity cards, and PIN-based systems, ensuring secure and reliable tracking of employee attendance.
Human-Trac™ software are also equipped with advanced features such as overtime calculations, shift management, holiday management, leave management, and real-time monitoring of employee attendance, making it easier to manage a large workforce. Human-Trac™ Mobile software is available in mobile phone software version operating under Android OS, the Human-Trac™ Mobile software used by corporate helping them to stamp the Time Attendance of the workers at constructions site, mining & outdoor environment and manage the facility entrance as well.
Canteen-Trac™ Corporate Canteen System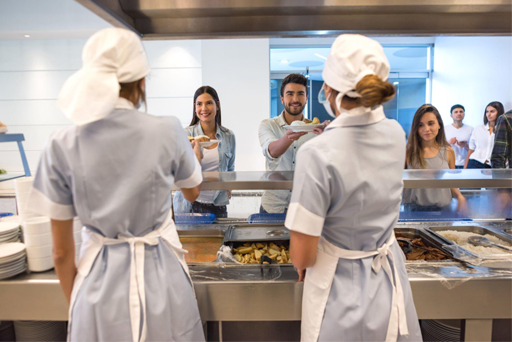 Canteen-Trac™ Corporate Canteen software using smart card is a system that enables corporate organizations to manage and automate their cafeteria operations using a smart card system. The software allows employees to use their smart cards to pay for their meals at the cafeteria, eliminating the need for cash transactions and providing a more convenient and efficient way to manage employee meal plans. With Canteen-Trac™, Cafeteria or Canteen managers can easily manage employee meal plans, track cafeteria usage, and generate reports. The system can also be integrated with other corporate systems such as payroll and HR, allowing for seamless management of employee benefits.
Canteen-Trac™ offers a comprehensive solution that includes smart card technology and reporting capabilities. Our solution is scalable and customizable to meet the unique needs of any corporate canteen.