A comprehensive solution for managing your organization's IT assets efficiently and effectively. Our software provides a centralized platform for tracking hardware and software assets, managing warranties and licenses, and optimizing asset utilization. With our IT Assets Management Software, you can easily manage your inventory, monitor asset usage, and streamline asset procurement and disposal processes. The software is designed to be user-friendly, intuitive, and customizable to meet the specific needs of your organization. With our software, you can easily manage the lifecycle of your IT assets, from procurement to disposal. Our user-friendly interface allows you to track the location, status, and condition of your assets in real-time, giving you a complete view of your IT inventory. Our software also provides comprehensive reporting and analytics, giving you insights into your asset utilization, maintenance history, and more. With this information, you can make informed decisions about your IT investments and optimize your asset usage. Our software is equipped with robust reporting and analytics tools that provide real-time insights into your IT asset inventory, enabling you to make data-driven decisions and improve asset performance. Our solution also integrates with popular IT management tools, such as helpdesk software and network management systems, to provide a seamless IT management experience. Our IT Assets Management Software is customizable to meet your specific needs, whether you are a small business or a large enterprise. With our flexible and scalable solution, you can manage your IT assets with ease and improve your overall IT operation Experience the benefits of streamlined IT asset management with our IT Assets Management Software. Contact us today to learn more and request a demo.
Software Assets Management
Simplifying License Compliance and Reducing Costs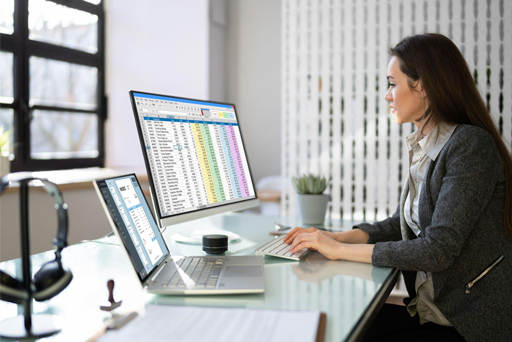 At our company, we provide cutting-edge Software Asset Management (SAM) software solutions that help businesses optimize the management of their software licenses, reduce IT costs, and mitigate compliance risks. Our SAM software is designed to help you gain complete visibility and control over your software assets, and ensure compliance with licensing agreements. Our SAM software provides a range of features, including software discovery and inventory, license compliance tracking, license optimization, and contract management. Our software can help you identify unused licenses, optimize license allocation, and avoid costly software audits. With our SAM software, you can save time and reduce administrative burden by automating software license management processes.
Our SAM software is user-friendly and easy to integrate with your existing IT infrastructure. It is customizable to suit your unique business needs and can be accessed via the cloud or installed on-premise.